An announcement on Gamti's first game - Kanchey.
The word Kanchey is a plural of Kancha - which denotes a glass marble. Also known as Gulli, Antak etc. it is a street game played in countries like India, Pakistan, Bangladesh etc. It is a South Asian game of Marbles. It is mostly played outdoors on the ground.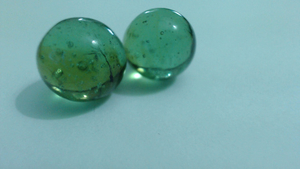 The rules of the game vary, but most variations involve getting Kanchey into a hole in the ground. The player to get more Kanchey into the hole wins.
The iPad game Kanchey also captures the spirit of the street game. It involves shooting Kanchey into holes to score points and to beat opponents.
The prototype of the game is being prepared, and there will soon be an update on that.
If you have any feedback on the game, the site or have anything to say on Gamti, feel free to leave a comment below.