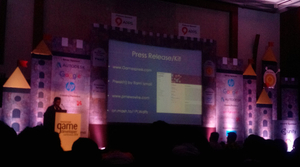 This post is regarding my experience at NGDC 2015 - it was a three-day event held in Pune. The first day (November 5th) consisted primarily of workshops and was held at the Pune International Convention Centre, while the remaining two days (November 6th and 7th) consisted of a more varied list of events.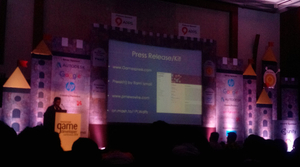 The first day consisted mainly of workshops - the Unity workshop was quite popular and had to be conducted twice to accommodate all who were interested. There were also workshops on design, monetization, funding etc. At the end of the day, all the participants were treated to a party.
The second and the third day were held at the Westin Hotel. Here, there were multiple events, which included -
Some developers were showcasing their in-progress games.
Some organizations that catered to game developers/students were showcasing their products
Nominees of indie game awards were also showcasing their games
School students  from various parts of the country were showcasing their entries in a game development competition exclusively for them.
There was also a BYOG competition
Indie devs were pitching to investors as well
Discussions with industry experts on best practises
lunches and socializing events
party at 6th night
And lastly, workshops
What I saw at the event was the future of the gaming industry - games that will hopefully make it big in the future, and the people making them. The best moment was when a school student came running to one of the developers of the game engine Unity, to ask about some future enhancement. He gleefully answered his question. Then he tells his colleague "these guys are the future of the industry."
Prophetic words indeed.