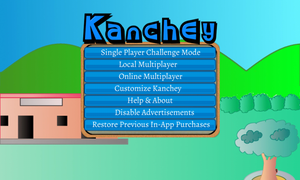 It gives me great pleasure to announce the launch of Kanchey. Kanchey can be downloaded for iPads from the App Store.

A little bit about Kanchey - 
'Kanchey' is Hindi for marbles. The game is based on a street game played in India, Bangladesh, Pakistan and other South Asian countries. Simply put, the game involves using your striker Kancha (singular for marble) to get other Kanchey to fall in the hole.

The game has three modes - Single Player Challenge Mode, Local Multiplayer and Online Multiplayer. It also allows you to customize your striker Kancha, using unlocks from the Single Player Mode.
A little bit more about the modes -
Single Player Challenge Mode - 
This mode allows you to hone your skills. The Kanchey are arranged in a pattern, your task is to get all of them to fall into the hole. If you can do this within a fixed number of moves, and without getting your striker into a hole, you get the highest possible rating for the level.
Local Multiplayer -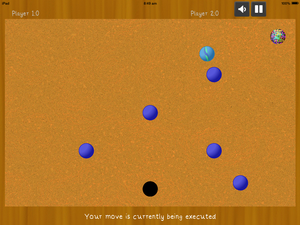 Two friends can play on the same iPad! Get the most Kanchey into the hole, without getting any striker into it to win.  Use your own striker to block opponent or mess with opponent's plans.
Online Multiplayer -
Similar to local, but can be played online.
Customize Kanchey -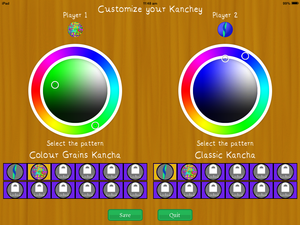 Allows customization of Kanchey. Different appearances can be unlocked by playing the Single Player Challenge Mode.
Also, check out the Kanchey Site. In case you have anything to say on the same, feel free to contact us.