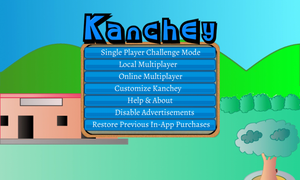 The following are a few screenshots of Kanchey. They illustrate the game in progress, and the various features of it.
Please note - these are works in progress, and the final game may vary from the screenshots seen here.
Here is a screenshot of the game itself -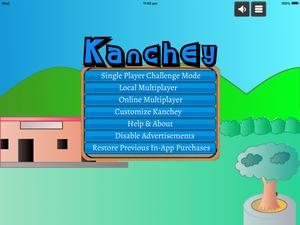 The Main Menu - all the basic game options can be accessed from here. It also allows for actions such as restoring purchases, opening a help menu etc. The help menu provides a small description of the game in general as well as details on each of the game modes, in case the player feels the need for the same.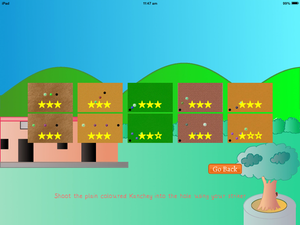 The single player challenge mode screen lets you see which levels you have unlocked and what is your star rating in each of them. You can improve your rating or try to unlock more levels from this screen.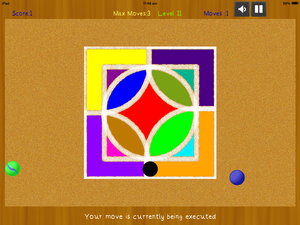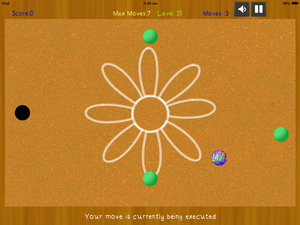 The single player challenge mode requires you to get all the Kanchey (other than your own) into the hole. If you can pull it off within the limited moves without getting your own Kancha into the hole, you get more stars in the rating.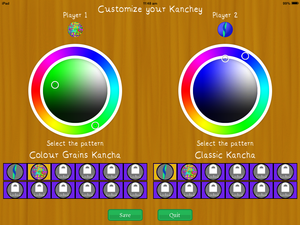 This is the customize menu. You can customize the look of your Kancha by unlocking and using the various patterns and setting the colour available here.
Hoping you liked the screenshots of Kanchey. Keep checking here to find the latest updates on the game.