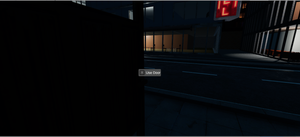 Update on Memories on The Meter (12 Jan, 2018)
Update on Memories on The Meter (12 Jan, 2018)
Wishing you a very happy new year. NGDC was awesome and if time permits, there will be a post on it. Some new improvements currently underway include integrating a system that allows for much better text rendering than the existing system. Work progresses on that front, and we hope to bring further updates about said system to you, soon. In the meanwhile, the following is a screenshot illustrating the interaction system, as well as prompts with the new text rendering method. Please keep in mind that this is a work in progress version, and the systems shown may not appear as this in the finished game. 
Illustration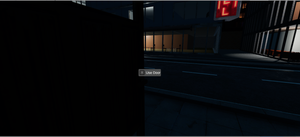 The above screenshot illustrates a player being offered an interaction prompt with an open door (interacting will close the door).
Hope you have a great new year ahead. Keep watching this blog to find out about the progress of this game.